What is a Glazier Qualification?
In Queensland, The Building and Construction Commission (QBCC) grants licensed glaziers a scope of work licence created specifically to recognise the skills and knowledge required for working in the glass and glazier industry. This allows a licenced tradesperson to do most types of glazing work including the installation, repair and replacement of glass and mirrors.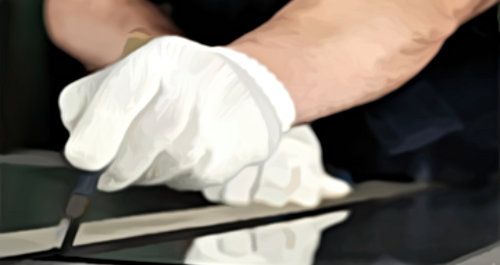 What does a Glazier do?
A glazier is a highly experienced tradesperson who specialises in a range of glass services including the cutting and installation of glass, glass replacements, and glass repairs. Glaziers have a vast amount of knowledge in a wide range of glass services including the installation of glass, acrylic or similar materials in a prepared opening like a doorway, window or even a glass fence. Glaziers also measure, cut, finish fit and install flat glass and mirrors. Glaziers must have exacting attention to detail taking accurate measurements to ensure a perfect fit, cutting glass to size, and carrying out the glass fitting.
The Glazier Scope of Work
The legal definition for the scope of work for a Glazier consists of the following definitions:
Glaze and reglaze buildings
Fabricate and install windows and doors in buildings
Fabricate and install shower screens and metal-framed sliding wardrobe doors
Fabricate and install security screens and doors
Fabricate, install and reglaze commercial glazing, including shopfronts, windows, doors, toughened glass assemblies, aluminium glazing systems, curtain walling systems, balustrading and watertight glazing
Fabricate and install fixed mirrors
Fabricate, install and reglaze architectural engineered glazing including suspended and overhead glazing and structural balustrading
Construct and repair leadlight panels
Apply film patterns and designs to glass
Incidental work of another class

Glazier Skills and Qualifications
In order to become a qualified Glazier, A person must complete a Certificate III in Glass and Glazing and also complete an apprenticeship in the glass and glazing industry. This Certificate III apprenticeship also includes at least two years of on-the-job training.
Glazier Licence Types
A Glazier can apply for a licence with the following classes:
Contractor
Nominee Supervisor
Site Supervisor
Glazier Specialisations
Glazier specialist services also include the following:
Glass Bevelling
Glass Embossing
Glass Etching
Glass Silvering
Professional glazier Brisbane and Ipswich
The team at Glass One specialise in glass repairs and replacements for residential and commercial needs throughout the Brisbane and Ipswich areas. Contact our experienced glaziers at 0436 452 771 or complete our online glass service request today for fast, professional glass repairs.