Need a Glazier Brisbane & Ipswich for Broken Window Glass Replacement?
Then Glass One professional glaziers Brisbane are the team you need! Our experienced team of licensed local glaziers offer professional glass replacement services for residential and commercial clients throughout Brisbane North, Brisbane South and Ipswich.
From shop front glass doors and shop windows to home window replacement or glass cut to size for tabletops or pool fence glass, we're your trusted glazier team for all your glass replacement needs.
We have the glazing expertise to ensure your replacement glass installation is done properly and our exceptional customer service makes us stand out from the crowd. Furthermore, we install pet doors in glass doors or windows, so if you need an experienced glazier, call us today!
BOOK A GLAZIER TODAY
Call us at 0436 452 771 or fill out the form.
What is a Glazier?
The Queensland Building and Construction Commission (QBCC), which oversees the construction industry, issues a special scope of work licence to licensed glaziers. This licence acknowledges glaziers' knowledge and expertise in the field.
A skilled glazier specialises in a variety of glass services such as cutting glass, installing it, replacing glass and glass repairs. Glaziers are experts in a wide range of services including fitting glass, acrylic or similar materials into specific spaces such as doors, windows or glass pool fences. Glaziers measure, cut and refine flat glass, mirrors and they are able to ensure a perfect fit by taking precise measurements, cutting glass accurately and completing impeccable glass installations.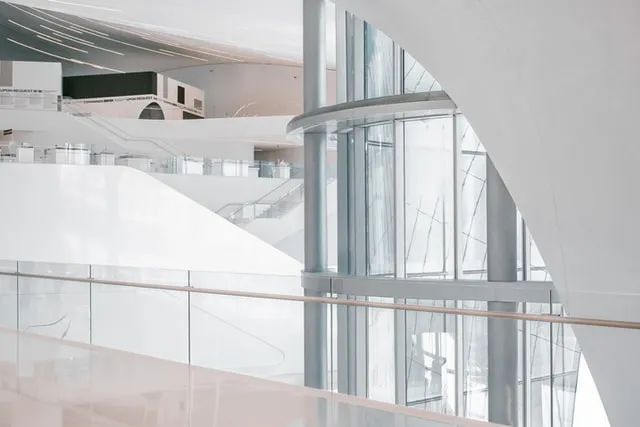 Commercial Glazier
At Glass One, our commercial glaziers provide professional services for the repair, replacement and installation of shopfront glass, glass balustrades, glass windows and doors, office glass partitions and more!
Our team of experienced and qualified glaziers have been serving Queensland in compliance with Australian Standards for many years.
We understand that commercial glazing can be a complex process which requires precision and accuracy, and that's why we guarantee that all of our work is carried out to the highest standards. Whether you need to repair or replace existing glass, or upgrade to custom-made glass cut to size and specifications, our glaziers can assist.
We also offer glass repair and replacement for offices and other commercial buildings, as well as glass partitions, custom-made glass shelves, and other custom glass products. At Glass One, we understand the importance of providing a cost-effective solution and we strive to deliver the highest quality service at the most competitive prices. Contact us today to find out how our experienced commercial glaziers can help with Brisbane glass repair and bespoke cut to size glass replacements.
Residential Glazier
Glass One are professional residential glaziers in Brisbane, specialising in all types of glass window replacement and broken door glass replacement. We understand the inconvenience when a glass pane requires replacement, causing disruption to your routine. That's why our dedicated glazing team ensures a prompt and efficient response, swiftly replacing broken glass panels with expertise and precision and we handcraft each piece of glass with focus on security and style.
To the question we often get asked: can glass be replaced in doors? The answer is yes, absolutely! And our services don't stop there, we can provide custom cut glass for tabletops as well as mirror glass for wardrobes and bathroom cabinets.
We also administer glass installations and repairs, including frameless glass pool fences in compliance with Australian Standards' safety glass requirements. It is essential for each pool fence installation to be undertaken and inspected by qualified glaziers, to ensure this important safety glass provides the necessary safety it's designed to. That's why all our glaziers are insured and all our glass repairs and glass replacement is covered by our workmanship guarantee.
Take advantage of our comprehensive residential glass replacement services by consulting with one of our specialist glaziers today. Contact Glass One to find out more.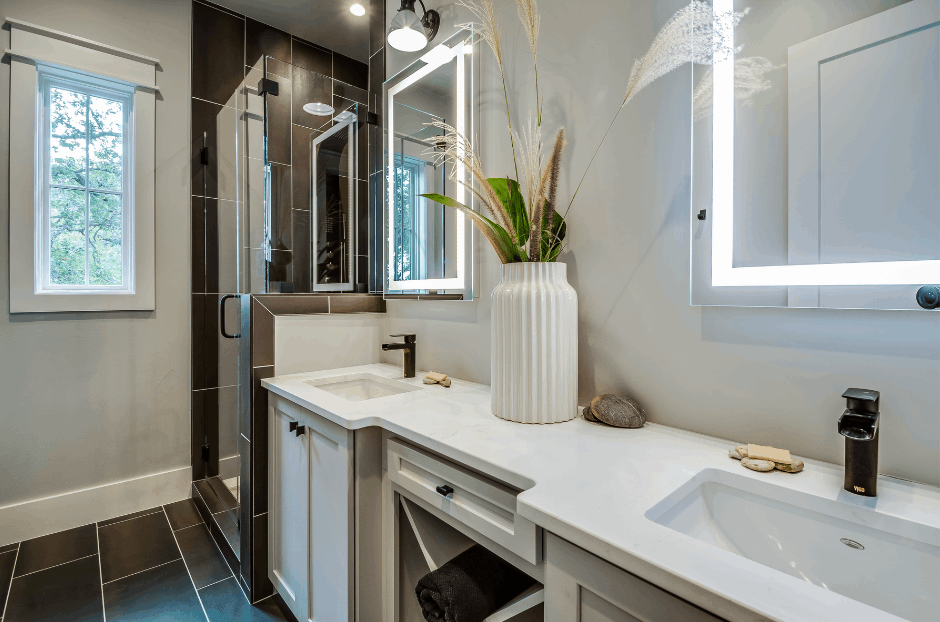 Glass Cut to Size
At Glass One, we know how difficult it can be to get the perfect shape and size of glass for your home. Whether you need a custom mirror for the bathroom or a windows for your living room, our expert glaziers can cut the glass exactly to your specific measurements.
We have a range of tools and techniques to ensure that your glass is cut precisely and accurately, so you get the perfect, custom fit. We can provide glass cut to size for various applications, including for decorative mirrors, furniture, balconies, glass pool fences and more. With our glaziers, you can get the exact dimensions of glass that you need for any job, no matter how precise or specific.
Glass for Table Tops
Glass tabletops with a tailored look are a great way to extend the life of your furniture and add opulence to your home. Glass tabletops, unlike wood, are resistant to everyday wear and tear and can be easily cleaned.
Glass One offers a wide range of replacement glass tops and tabletops for furniture such as coffee tables, dining rooms, patio tables and more. Glass tops come in a variety of sizes, shapes, and durability options. Our glaziers can help advise on the most suitable glass tabletop thickness and glass strength inclusive of tempered glass is it is extremely durable and strong.
Mirror Glass
If you're looking for high quality mirror glass to be used for wardrobe doors, bathroom cabinets and many other uses, you can rely on the qualified glaziers at Glass One to provide you with the excellent mirror glass repairs or replacement mirror installation.
We offer both framed and frameless mirrors and can make them to your size and shape specifications. Our team of experienced glaziers are experienced in providing the best range of mirror glass, in any size and shape, for your home or business.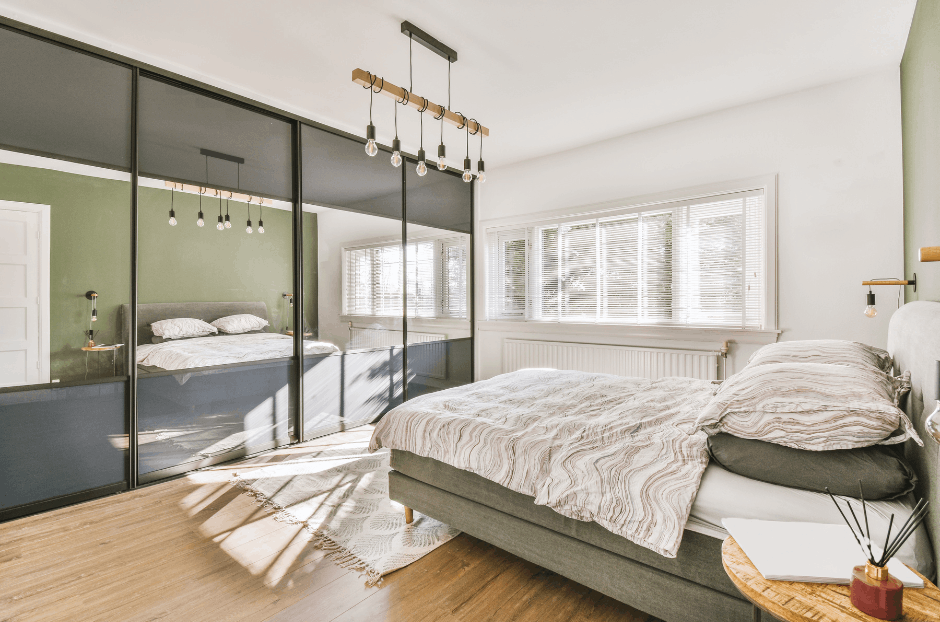 Window Replacement
Are you considering replacing the windows in your home or office? Look no further! We at GlassOne offer an extensive range of window replacement services with experienced glaziers who will be able to provide expert advice and guidance on the type of window replacement that best suits your needs.
We have a wide variety of windows available, from aluminium, timber, frosted glass, bifold windows and many more! Our glaziers are very knowledgeable about the type of window that is the best choice for your situation. To ensure a seamless installation, our glaziers will use specialist tools and equipment.
At GlassOne, we have the best window replacement professionals with years of experience. Our team will help you every step of the way to make sure your new window replacement is perfect! We stand by our products and service. Don't hesitate to contact us for your window replacement Brisbane and Ipswich!
Pet Doors
Glass One offers professional pet door installation with our expert glaziers. Our dedicated team have extensive experience installing a variety of sizes to perfectly provide your cats and dogs the easy access they need in and out of your home.
Our glaziers are committed to efficient pet door installation at the perfect height and placement for your furbaby. We understand that safety and practicality are paramount when it comes to pet door installation, so our team are committed to providing the perfect positioning of pet doors.
Glazier services we offer
Our glaziers work with all types of glass in the home and business. An experienced glazier can provide practical solutions for even the most obscure glass replacement requirement. The bulk of our work comes from the glass most encounter every day and are in just about every hoousehold.
Glass sliding doors get a workout in busy households and as a result, are one of the most replaced glass features. Windows and mirrors are next on the frequently repaired list.
For businesses such as offices, commercial buildings, and retail premises broken windows and doors are top of the list, with glass partitions and glass cabinets close behind.
Glass One offers a range of glass services including:
Glass doors - sliding doors, glass panels in timber or metal doors, shower doors, french doors
Windows - aluminium window, timber windows, textured and frosted glass, leadlight, louvres, sliding, double-hung, bifold.
Cabinets - display cases, shelves
Mirror glass - mirrored wardrobe doors, bathroom cabinet doors, moisture-damaged mirrors
Glass office partitions - floor to ceiling, partial, frosted
Balustrades - stair, balcony, and pool
Glass for tabletops - dining tables, outdoor settings, coffee tables
Pet door installation - including cat doors and dog doors
And so much more
Our Glaziers use top quality glass
Good quality glass and a well-fitted pane will withstand most of the day to day bumps, opening and closing, and accidental knocks for many years, reducing replacement costs and the inconvenience of repairs.
Our glaziers only use the very best quality glass for all applications to ensure your replacements are long-lasting, providing great security for your home or business.
Your Local Glazier in Brisbane
For the very best in glass repairs and replacement services in Brisbane and Ipswich , contact Glass One's professional glaziers on 0436 452 771 or complete our glass repair request form today.
Frequently Asked Questions about glaziers
What is energy-efficient glazing?