Pet Doors
Specialist pet door installation service Brisbane
Are you sick of having to constantly open the door to let your pet out? Glass One can provide you with a professional pet door installation or replacement that will provide your family pet with an easy access point to your home. Our glaziers are all professionally trained to install a wide range of cat doors and dog doors in glass doors or windows. Contact our friendly team today for more information about our pet door services.
BOOK A PET DOOR INSTALLATION TODAY
Types of pet doors we service
We have years of experience with installing and repairing a wide variety of pet doors, such as:
Small, medium, large and extra large pet doors
Microchip pet doors
Pet flaps
Screen fitted pet doors
Glass door mounted pet doors
Custom pet doors
Get in touch with us to find out more about the pet doors we work with.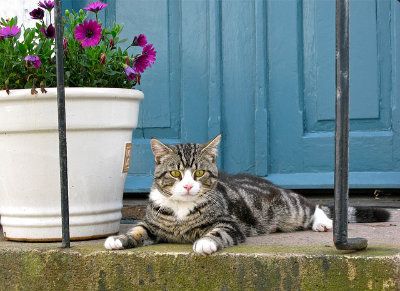 Pet door installation
Are you looking to buy a new pet door and have it installed? We can assist you with the entire process, which includes the purchase of your pet door, deciding where it should be installed and finally completing the installation. You can rely on our team of professionally trained glaziers to install the pet door efficiently and correctly. This will ensure the product is safe for your pet and works effectively for its full lifetime.
If your pet door is old and needs replacing our team can remove your previous one and complete a hassle free replacement, that will bring back an easy access point for your pet.
Complete pet door replacement
Is your pet door cracked or broken? Our glaziers can provide you with a cost effective total replacement that will ensure your pet door works for your pet again in no time. We have replaced a wide range of pet door products, so yours won't be a problem.
Your Brisbane pet door professionals
If you are looking for a pet door installation or replacement service in Brisbane or Ipswich, get in touch with Glass One. Our team of trained professional glaziers can assist you with providing secure and easy access for your family pet.
Contact us today by calling 0436 452 771 or by filling out our online pet door installation booking form and one of our glaziers will be in touch with you.
GLAZIER FAQ
For more in depth glazier information visit our Glazier Information page