What is Tempered Glass?
A type of safety glass, Tempered glass goes through the same basic heat strengthening process as toughened glass albeit with a few differing production elements. The toughness of this glass is controlled by the cooling process and optionally can be enhanced by chemically strengthening the glass. The tempering process causes the outer surface to be placed into compression offset to the interior which is held under tension. This sort of stress is what actually gives the glass its physical characteristics.
Advantages of Tempered Glass
Tempered glass is not only physically stronger than standard glass, it is also far more resistant to higher temperatures making it ideal for use in ovens, cookware and the like.
Because the glass is naturally under stress, breakages usually cause the glass to fragment into smaller chunks instead of those massive sharp shards you get when you break standard glass.
It's safer, tempered glass is ineffective as a sharp weapon if it gets purposely broken making it ideal for use in public events and for pubs & clubs.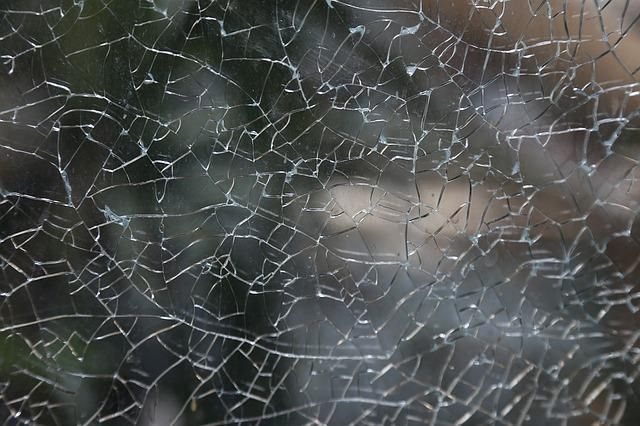 Disadvantages of Tempered Glass
Glass can only be tempered if it is first cut to size or pressed into shape, it cannot be worked after the tempering process.
Things like Drill holes, polished edges and specific manufacturing requirements must be done prior to the tempering process.
Surface waves due to the flattening rollers in the manufacturing process, these waves are noticeable and you have probably noticed them before on things like mobile phones and car windows - especially if you are wearing polarised Sunglasses.
Typical Uses of Tempered Glass
Heat Strengthened Glass is intended for general glazing, where additional strength is desired to withstand wind load and thermal stress. Tempered Glass is used in a number of commercial products including:
Pool Fencing
Oven Doors
Shower Doors
Glass Tables
Mobile Phone Screens
Skylights
Large Windows
Elevators
Vehicle windows
shower doors
Tables
Mobile phone screens protectors
bulletproof glass
Diving masks
Professional glass replacement service
Glass One's experienced qualified glaziers not only offer glass replacements and advice, we also offer emergency glass repair service throughout Brisbane and Ipswich. Our team keep a range of glass styles on hand to ensure we can replace your glass quickly and efficiently.
Call our glazier now on 0436 452 771
OR
Search By Service
Search our information section by a specific service. Simply click the tile below.